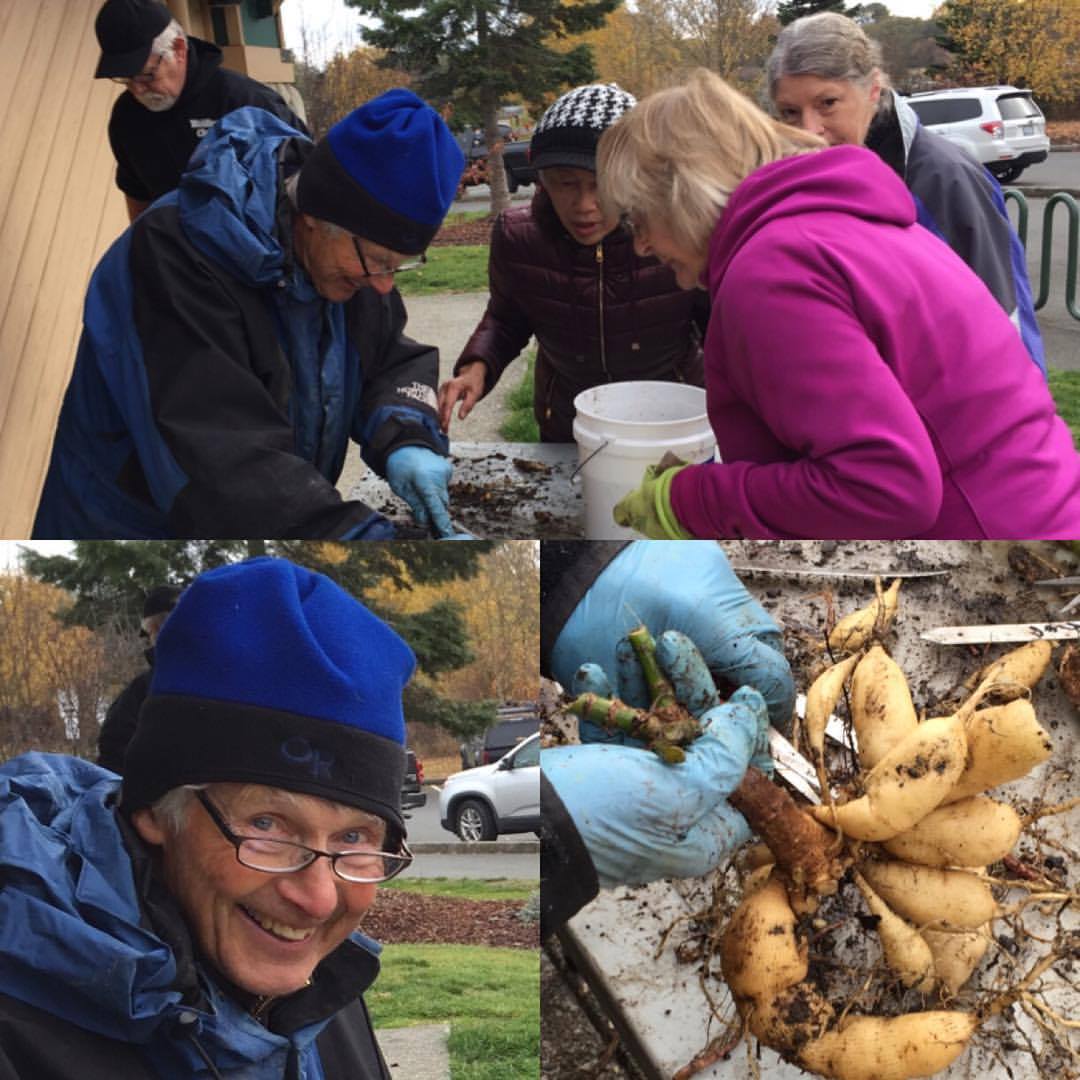 Learn Planting from Dahlia Expert Lee Bowen at the "Work to Learn" Party in the Sequim Botanical Garden on April 21
"Work to Learn" Party at the Sequim Botanical Garden
Saturday, April 21 at 1:00 PM
Terrace Garden at Carrie Blake Community Park near the band shell
The Sequim Botanical Garden Society invites you to their first "Work to Learn" Party for the 2018 season starting at 1:00 PM on Saturday, April 21 at the Terrance Garden. Lee Bowen, the group's dahlia expert, will demonstrate the selection and planting of dahlia tubers. These "Work to Learn" Parties are an opportunity for novice and seasoned gardeners to work together and learn more about plants and techniques that are successful in our community.
Lee has been planting dahlias at the garden for about ten years, and at Bellevue Botanical Garden before that. You will learn the secret to growing healthy dahlia plants that thrive and bloom into October. You are encouraged to work alongside the garden society members to plant the tubers in the new dahlia bed. If you do not have time to help in the process, you are welcome to come to the Terrace Garden at Carrie Blake Community Park near the band shell to observe the activity, and see the significant renovation that is underway for the Terrace Garden.
The Sequim Botanical Garden Society is a volunteer partner with the City of Sequim and a 501(c)(3) nonprofit organization. We provide educational information and a visual demonstration of what can be done in home gardening with research-based horticultural practices near the band shell in Carrie Blake Community Park. Connect with us online or via email for inspiring and educational volunteer opportunities in the garden.