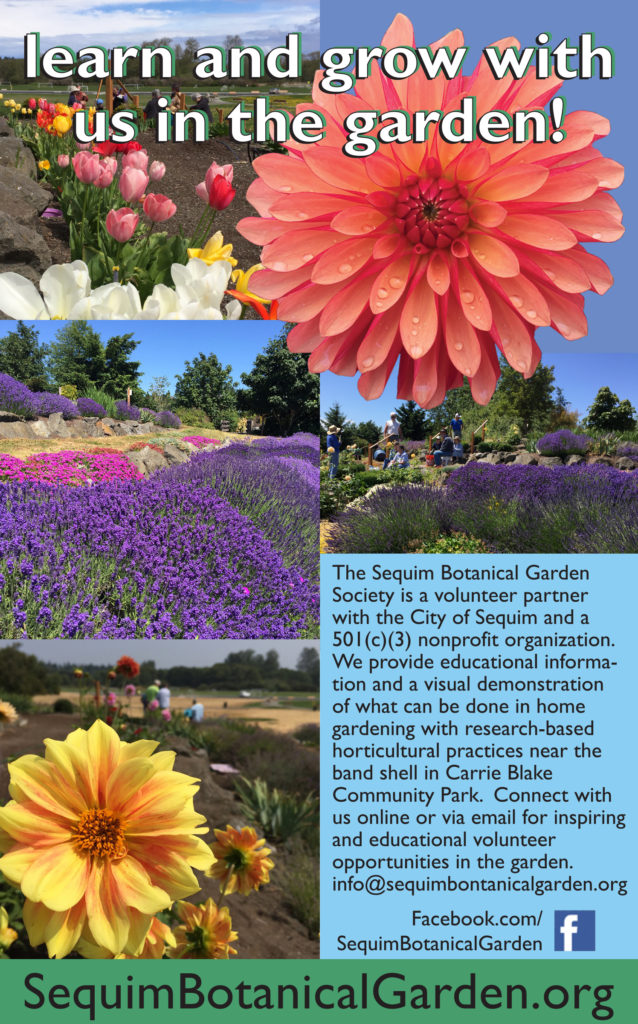 Join us in the garden!
We have work parties nearly every Tuesday and Saturday afternoon 1 to 3 PM. Please contact Dona Brock for details. Join Us!
For further information, contact Dona Brock at BROCKDL88@gmail.com or 1-360-460-8865 and follow the Society on Facebook at fb.me/SequimBotanicalGarden or visit SequimBotanicalGarden.org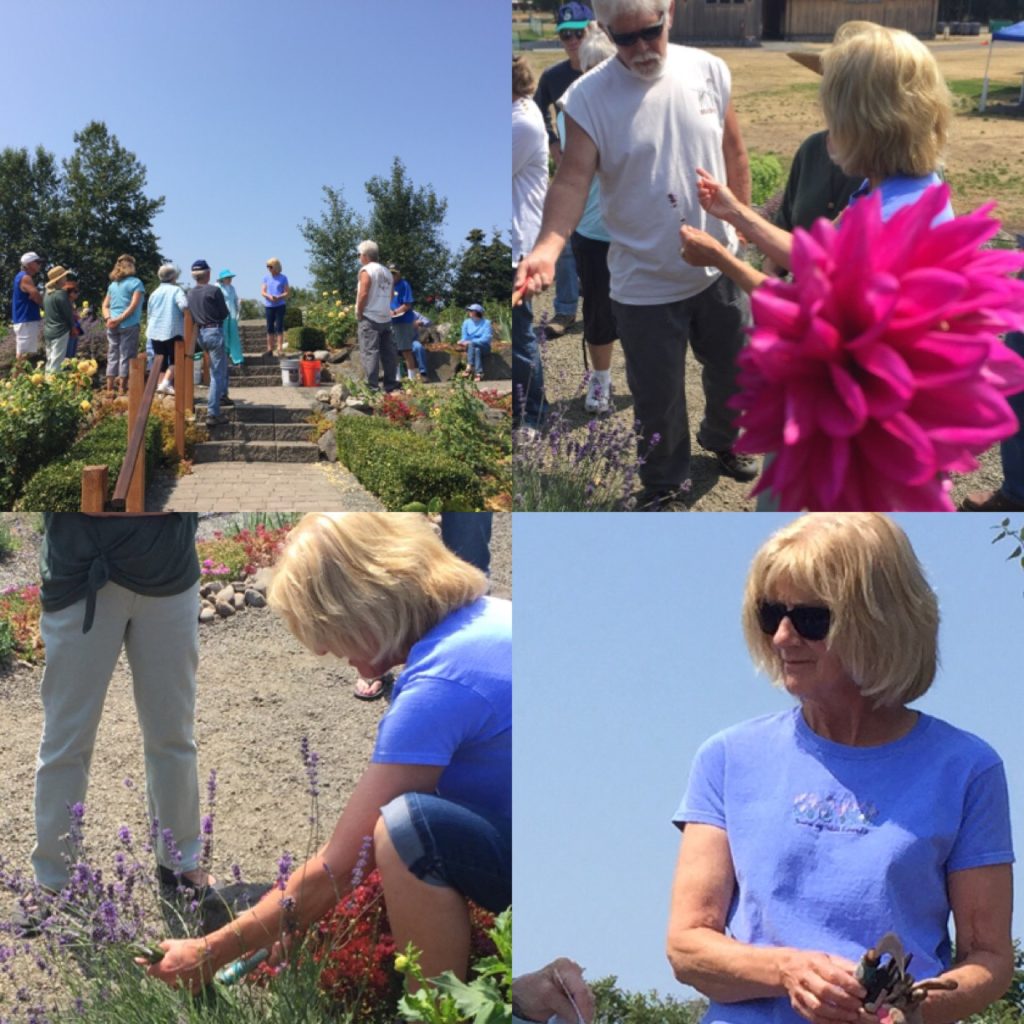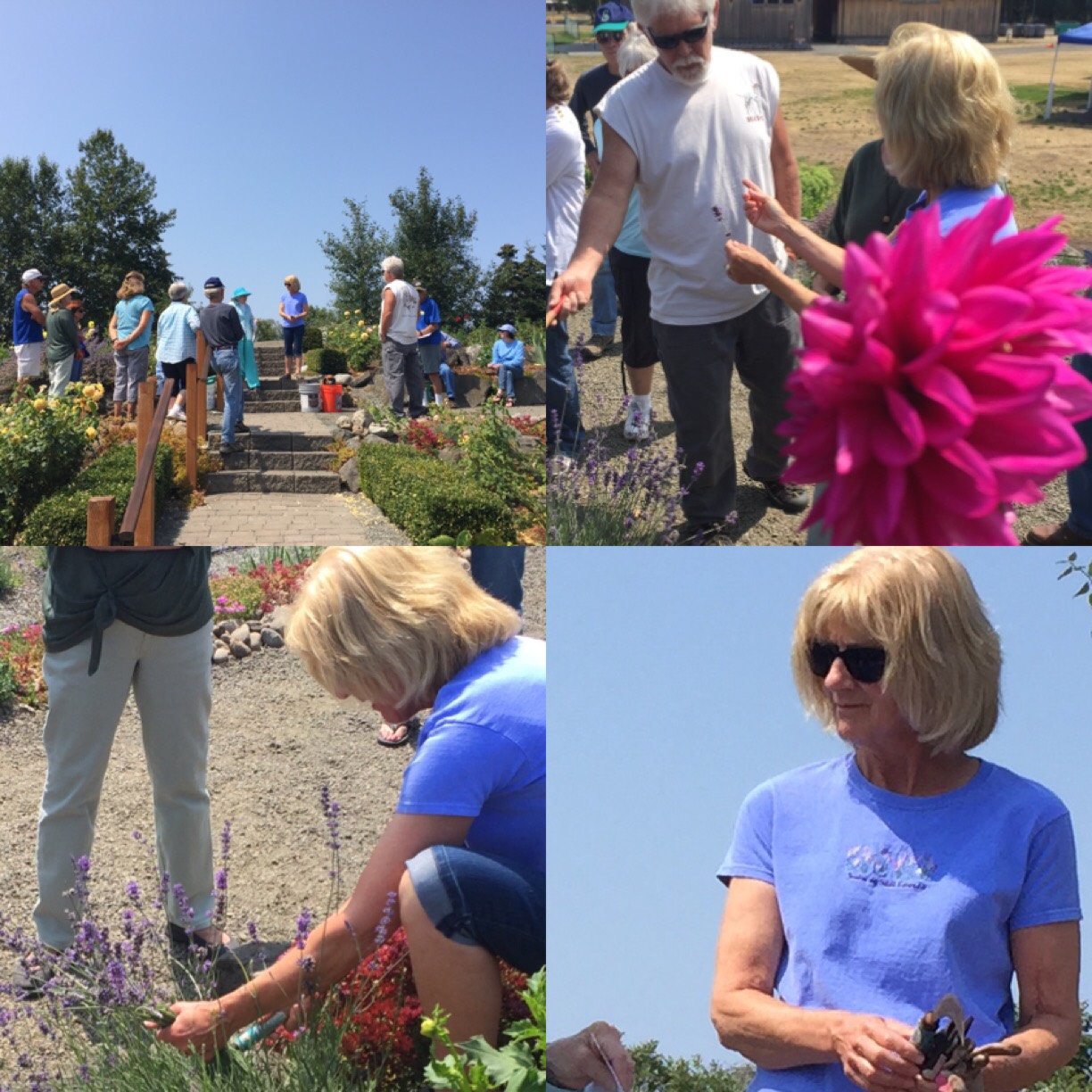 You are encouraged to work alongside the garden society members to maintain the garden and learn about the plants. Visit our blog for details of our next "Work to Learn" Party! If you do not have time to help in the process, you are welcome to come to the garden at Carrie Blake Community Park near the James band shell to observe the activity in the Terrace Garden.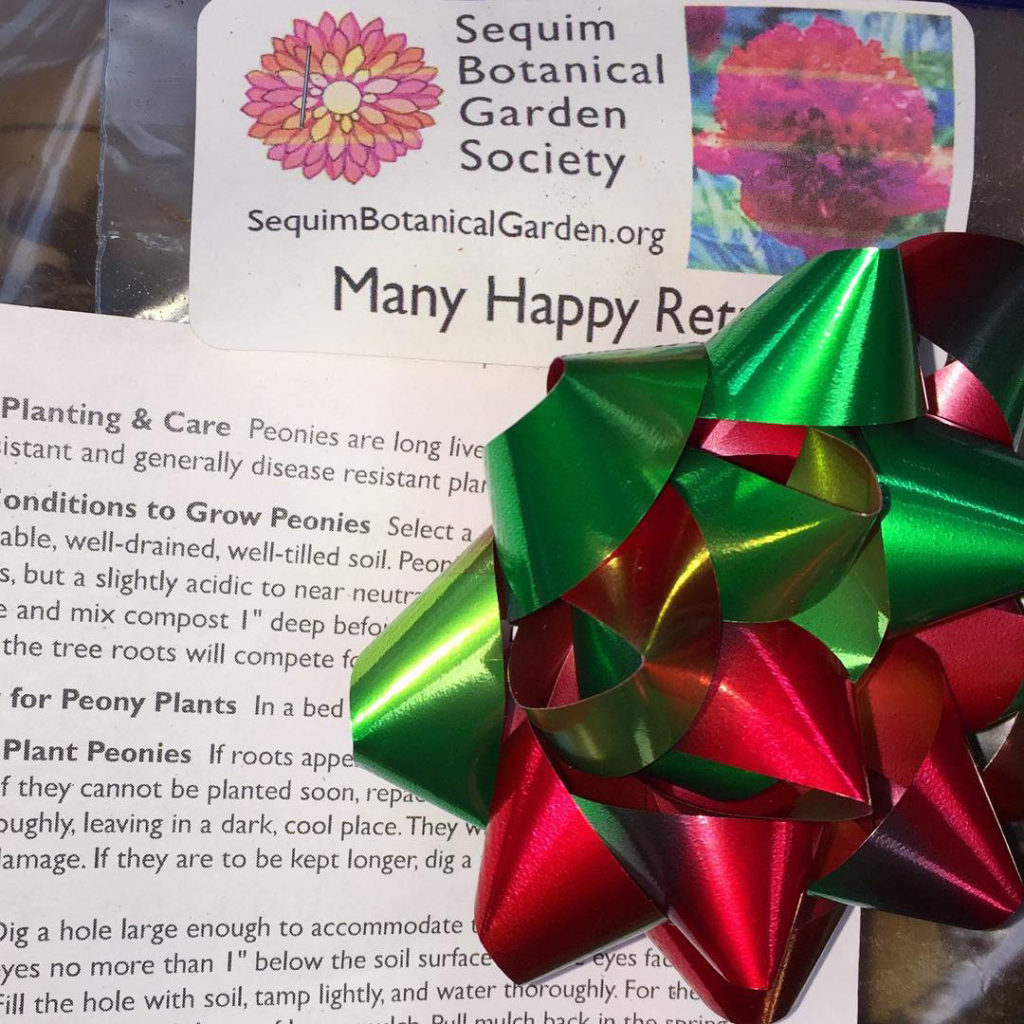 You can make a difference for the Sequim Botanical Garden by way of volunteering, a supportive membership, and donation. At the Sequim Botanical Garden, our objectives are to provide education in sustainable gardening practices, as well as to demonstrate the use of reclaimed water, through visual demonstrations of what can be accomplished in home gardening with research-based horticultural practices. We aim to be a resource for the citizens of the Olympic Peninsula and a destination for visitors, demonstrating principles of stewardship gardening and pest management and providing advice on home landscaping, garden lectures, plant Q/A, problem-solving, and educational programs. We cater to people who want to learn more about plants and how to care for them, especially in minimizing plant failures and the responsible use of chemicals, and to residents constructing new or refurbishing old landscapes, addressing topic such as how to create a landscape design, how to group plants, how to create year-round interest and color, and how to adapt gardens to site-specific environmental conditions. In particular, we want to help newcomers and visitors to the north Olympic Peninsula area who want to learn what grows here and how to grow it, as well as providing tourists a peaceful setting for those looking for beauty, interesting plant collections, and northwest garden ideas.