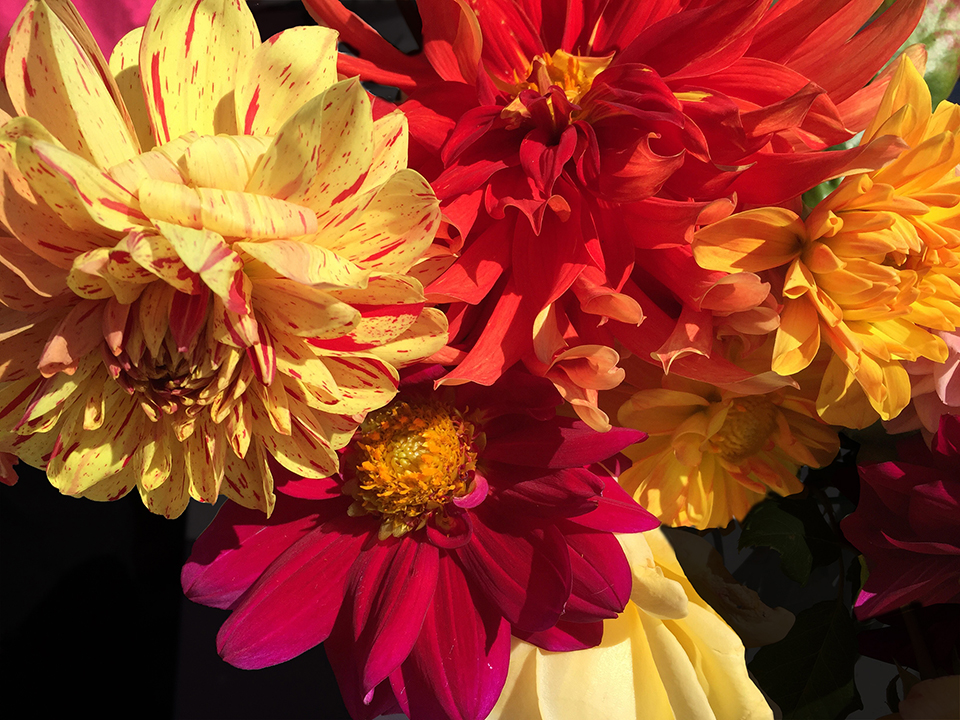 Saturday, April 23 at 12:30 PM
Terrace Garden at 500 Carrie Blake Community Park near the bandshell
On Saturday, April 23, 2022, at 1:00 PM, the Sequim Botanical Garden Society will present a "Work to Learn" session on two related subjects, Planting Dahlia Tubers and Controlling the Snails and Slugs that plague the emerging dahlia shoots. Lee Bowen, our resident dahlia expert, and his colleague John Hassel will demonstrate the planting process. You will also be able to see the planted young dahlia seedlings. Maryann Ballard, a Master Gardener, will talk about snails and slugs, various ways of controlling them, and how long they are a danger to the young plants. Afterwards, until 3:00 PM, you can help apply preventive pellets to the seedlings, help dig weeds, deadhead fading daffodils, and/or transplant isolated tulips into consolidated groups. There are all kinds of things going on in gardens in April!
Enter the Water Reuse Demonstration Site just north of Carrie Blake Park at the Fir Street and Blake Avenue entrance. Walk across the pedestrian bridge to the Terrace Garden to the first staircase, where we will gather and have the talks. Consider joining the Sequim Botanical Garden Society as a Member or as a Supporter, mingle and ask questions of our regular volunteers, and if you'd like, choose a work area you are interested in and get your hands in the dirt. Bring work gloves, clippers, a digging tool, and dress for our changeable April weather. Hope to see you at the Garden on Saturday!
The Sequim Botanical Garden Society is a volunteer partner with the City of Sequim and a 501(c)(3) nonprofit organization. We provide educational information and a visual demonstration of what can be done in home gardening with research-based horticultural practices. The Terrace Garden is located near the bandshell in Carrie Blake Community Park. Connect with us online or via email for inspiring and educational volunteer opportunities in the garden.  
For further information, please contact the SBGS President, Dona Brock, at B[email protected] or 360-460-8865 and find SBGS on Facebook at fb.me/SequimBotanicalGarden or visit SequimBotanicalGarden.org