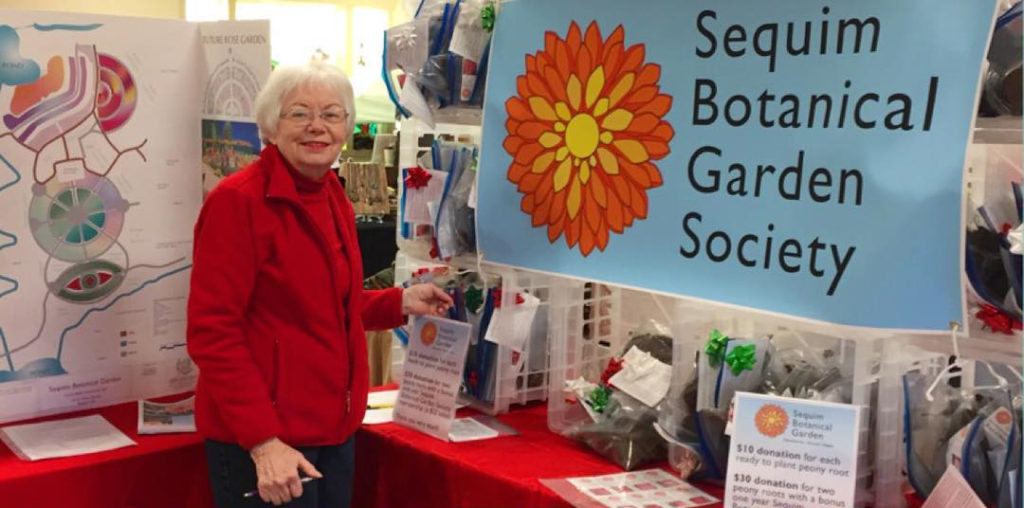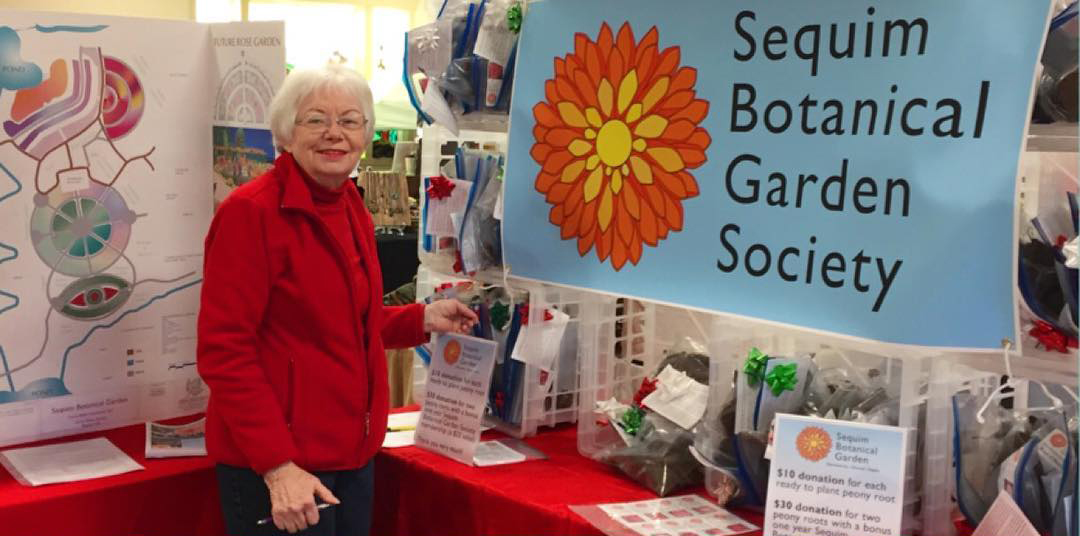 Sequim Botanical Garden Society Surprise Peony Pack Fundraising Effort at Sequim Farmers Market Last Minute Holiday Fair on December 22 at Guy Cole Center at Carrie Blake Community Park from 9:00 AM to 3:00 PM.
Give the gift of a growing civic investment and gorgeous garden blooms by donating to the Sequim Botanical Garden Society.
Discover how you can contribute as a volunteer, as well as, through fundraising efforts to grow the Sequim Botanical Garden in Carrie Blake Community Park. Thanks to generous donations of peonies in 2017, the Terrace Garden has grown and the forthcoming Rose Garden is germinating. With your donation to the Sequim Botanical Garden Society, you will receive a Surprise Peony Pack that contains a ready to plant peony tuber. It is a mystery peony variety, that's why it is a surprise! You will also receive peony planting and care instructions with your mystery peony gift while supplies last. You can also sign up for an annual membership to the Sequim Botanical Garden Society for $25.00 per person, $50 per family, or $100 for corporations, partnerships, associations, or other entities.
Learn and grow with us in the garden! The Sequim Botanical Garden Society is a volunteer partner with the City of Sequim and a 501(c)(3) nonprofit organization. We provide educational information and a visual demonstration of what can be done in home gardening with research-based horticultural practices near the band shell in Carrie Blake Community Park.
Connect with us online or via email for inspiring and educational volunteer opportunities in the garden. For further information, please contact the Sequim Botanical Garden Society (SBGS) President, Dona Brock, at B[email protected] or 360-460-8865 and find SBGS on Facebook at fb.me/SequimBotanicalGarden or visit SequimBotanicalGarden.org
Please come support our neighbors at the Sequim Farmers Market filled with local artists and businesses as well.