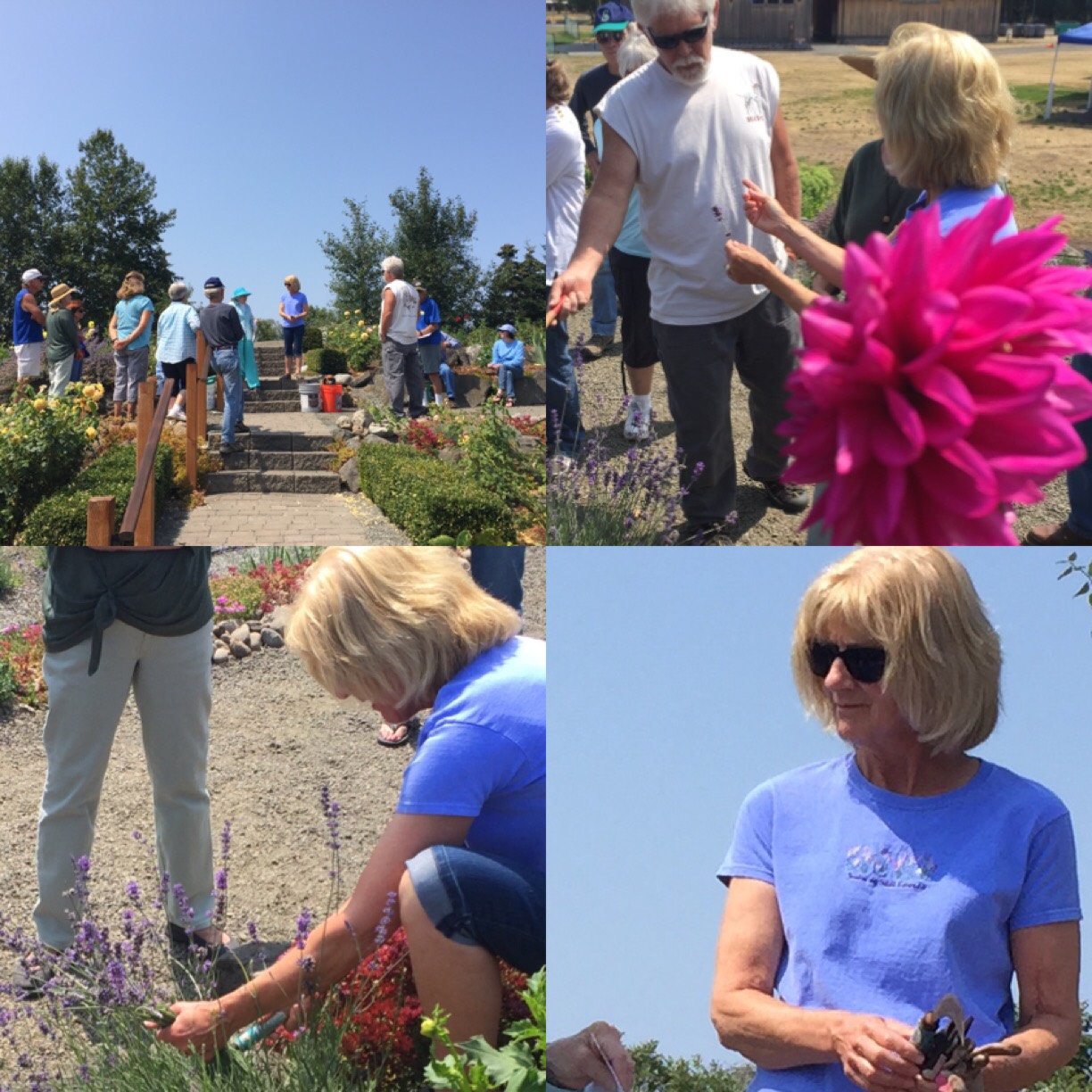 On Saturday, July 28, at 1:00 PM, Sequim Botanical Garden Society will have a short talk about "After the Lavender Blooms" for our monthly "Work to Learn" Party in the Terrace Garden at Carrie Blake Community Park near the band shell. Dona Brock and Sheri Dingmon will talk about cutting, harvesting, and trimming lavender plants. Sheri, former owner of Mountain View Lavender Farm in Auburn, WA, will share about varieties, as well as, growing lavender in a wetter climate compared to Sequim.
You don't have to get in the dirt to learn, but if you want to help please bring your gardening gloves, your tools, wear sunscreen, and don a sunhat to mingle with community members who volunteer their time and expertise to build a botanical garden. Connect with us online or in person for inspiring and educational volunteer opportunities in the garden.
The Sequim Botanical Garden Society is a volunteer partner with the City of Sequim and a 501(c)(3) nonprofit organization. We provide educational information and a visual demonstration of what can be done in home gardening with research-based horticultural practices near the band shell in Carrie Blake Community Park.